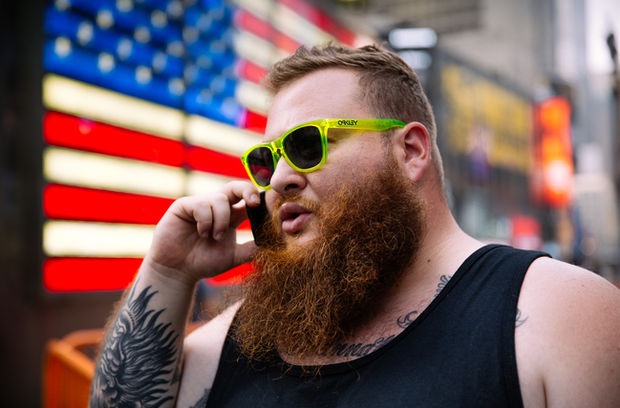 Blog
ACTION BRONSON: MR. WONDERFUL, IN A REAL WAY!
By
|
Keith Flores | January 14, 2015
Action Bronson is as diverse as they come. From his extensive cooking career, his varied business ventures, and influence on the weed culture it's safe to say there is no other emcee in the game like Bam Bam. Bronsolino is riding a successful wave that doesn't seem to be slowing down anytime soon. "Mr. Wonderful," stays busy working alongside legendary producers and emcees alike.
The new album, dropping March 24 via Vice/Atlantic, includes the previously-shared singles "Easy Rider" and "Actin Crazy". Chance the Rapper, Meyhem Lauren, Big Body Bes, and Party Supplies are set to make appearances on the project. Mark Ronson, Noah "40" Shebib, and the Alchemist are among the producers featured on highly anticipated major label debut. The expectations are out the roof for the NYC Queens native emcee!
In the meantime, catch @ActionBronson doing backflips in and out of vehicles, jumping out of planes landing on jet skis in tuxedos, and dancing under water without getting wet! Action Bronson's "Mr. Wonderful" is set to be a sure classic in a real way!
Check out the track list below..
01 Brand New Car
02 When I Rise [ft. Big Body Bes]
03 Terry
04 Actin Crazy
05 Falconry [ft. Meyhem Lauren & Big Body Bes]
06 THUG LOVE STORY 2017 THE MUSICAL (Interlude)
07 A. City Boy Blues [ft. Chauncy Sherod]
08 B. A Light in the Addict [ft. Party Supplies]
09 C. Baby Blue [ft. Chance the Rapper]
10 Only In America [ft. Party Supplies]
11 Galactic Love
12 The Road
13 Easy Rider