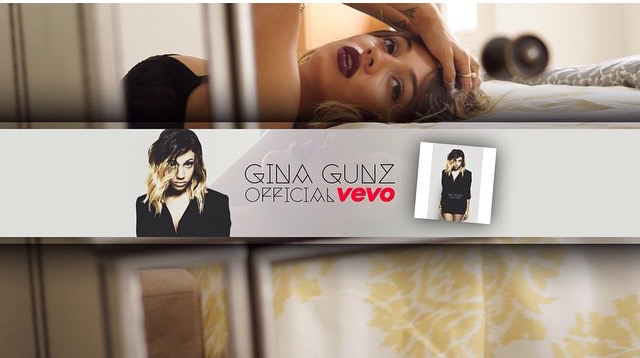 Blog
Artist Spotlight: Gina Gunz
By
|
Even if the world isn't ready for Gina Gunz, Gina Gunz is ready for the world! Gina has been grinding to be a break out artist- to show and prove. She has a new single on iTunes and the visuals are on the way!
A Puerto Rico native but raised in Miami, Gina has that Boricua swagger and around-the-way-girl style. In her music and her modeling work, you can't miss it. Classy and confident. Now based in New York City, Gina is not only a singer, but a song-writer and model too! Her music carries the sounds of pop and R&B with style. Her new single, "Get Money," is now available on iTunes and I love it! Its the perfect song to vibe to while getting ready for the work day, the club or even a date! Like I said, classy and confident.
Gina strives to push her skills to the limit and break out further into the industry. Collaborations with other artist are always on her mind as she glides through her artist journey. Gina also loves to perform and puts on an impressive show. Her vocals are spectacular! Gina already has some great shows under her belt including the well known Webster Hall and a Lupus awareness/charity event hosted by Comedian Kareem Green and Hot 97's Cipha Sounds at M Lounge! She's come far but this is just the beginning!
Keep up with Gina Gunz at her official website HERE!
Follow Gina on Instagram HERE!
Get the new single "Get Money" HERE!