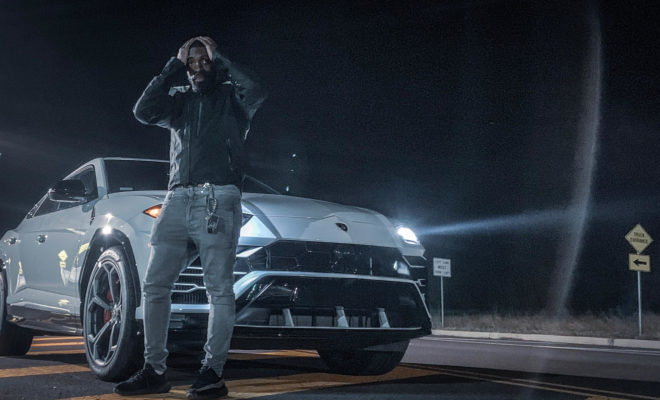 Blog
Bolo3k – "Trappin Memories"
By
|
Putting his whole North Philly hood on his back, Bolo3K launches his new music video for the song, "Trappin Memories."
Picking up a microphone just 8 months ago, Bolo3K has been working at a furious pace having shot more than 15 music videos for his songs since he began rapping less than a year ago. 

"Basically I started like 8 months ago, I went to the studio and started doing songs. I wanted to do videos for them so I found a camera man and I put everything together myself.   Ever since then I got about 15 visuals in 8 months. I just been working and grinding and I enjoy doing it. It's authentic – it's all me," Bolo3k said.

Hoping to make an impact on the Philly rap scene where artists like Meek Mill and Lil Uzi Vert have thrived over the past few years,  Bolo3k understands he has some catching up to do as some rappers have been rapping their whole lives. But just this year alone, Bolo has released two projects, Rappers Dream and most recently Zone20, proving he has an uncanny work ethic that relates to the hood. 

"The Philly rap scene has a lot of talent. Theres guys that have been doing it for years and it's a tough city so nobody is cutting you any slack. You got a few guys that are the top artists in the world with guys like Uzi and Meek, so I'm just trying to keep pushing and earn my respect," Bolo3k said. 

Describing his music as confident, militant rap, Bolo3K is proud of the fact that he's from the trenches and rough streets of North Philly. 

"Its just me man, it's confidence, it's militant rap. It's the story of a guy from the trenches. I'm not the guy with the colorful dreads and tats and all that," Bolo3k explained. "But I got a real story and people from my hood are responding to the message, it's amazing to see so many people respond."
Gearing up for his homecoming show on June 22, Bolo3k is expecting a few major celebrities to show up and represent at the mixtape release party.
"I do it for the hood man, like Jeezy said. I'm just working hard and striving to be great. I'm putting all this energy into this rap music and I know it could work, so I do it for my people. I tell the story of the hood and I give my vision of the hood," Bolo3k explained.  "I'm on my way – I started my own little label, my clothing line and I've been on a few podcasts lately. I'm working everyday."