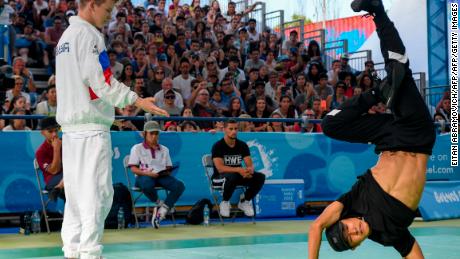 Blog
Breakdancing Added As Sport To 2024 Olympics
By
|
THIS IS SO DOPE! B-Boys and B-Girls, REJOICE!
One of the ELEMENTS of Hip-Hop has found it's way into the Olympics- well deserved! Debuting at the 2024 Paris Olympics, Breakdancing is the first "Dance Sport" to join the games.
In addition to Breaking, the International Olympic committee also announced that they're adding Surfing, Skateboarding and Sport Climbing as well. HISTORY IS BEING MADE!
This is so incredibly awesome to see the Olympic Games transcend and grow with the times- although you could say they are over 20 years late, I still am happy to see the acknowledgment.