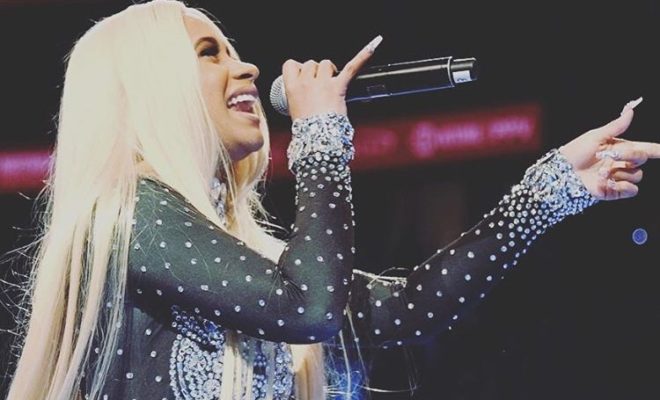 Blog
Cardi B Takes Billboard's Number 1 Spot! 
By
|
This is such a win for Cardi B! Her hit single "Bodak Yellow" has reached the number 1 spot on Billboard charts! This is the first time a female rapper (with no other artists credited on the track) has hit #1 on Billboard in 19 years. Numbers don't lie, baby!
Cardi B has become a huge star over the last year. As a fan, I've enjoyed watching her come up from a dancer in NYC strip clubs, to VH1's Love & Hip-Hop, to selling out shows to her hit single at number 1 on the charts! Everyone loves to go for the underdog and Cardi B has definitely earned her spot- her fans are beyond happy! The support from other artists in the industry has been so awesome to see. Everyone from Missy Elliott, Quavo, Jacquees to Nicki Minaj is showing love!
Congrats, Cardi B!