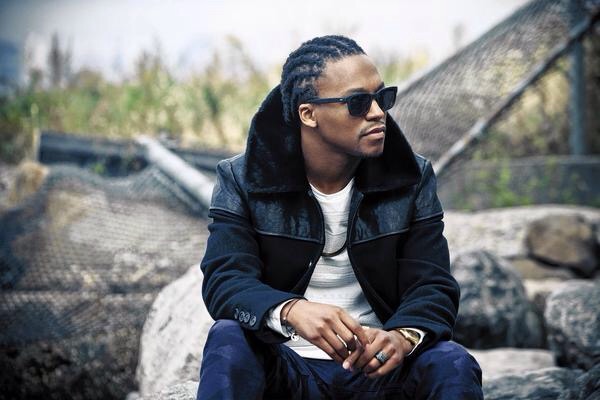 Blog
In Review: Lupe Fiasco's, Tetsuo & Youth
By
|
DZIII | February 10, 2015
In this day of the microwave hit single, it's nice to listen to an entire album from beginning to end without having to skip anything. Such is the case with Lupe Fiasco's, Tetsuo & Youth, which consists of sixteen songs, including four instrumental interludes which serve as "sonic palate cleansers" according to Lupe during a recent interview with DJ Skee. These interludes also coincide with the four seasons and serve Lupe's intent for the "album to play over the course of a year." This overarching concept sets the album up with distinct moods and seamless song sequences throughout, making for an engaging listen, and when given enough time and consideration, an album destined to reach classic status.
Beginning with "Summer," the album propels directly thereafter into "Mural" which finds Lupe raising the bars for all Masters of Ceremony. There are so many quotable lines infused into the driving piano loop that it's tempting to Rap Genius the entire thing. I did. The word play is crazy. There are enough double entendres to make the biggest rap geek get surgical with the lyrical dissection. In fact, this may be the zenith of "rappity-rap" as we know it. This can turn off some Fiasco fanatics, however, it's important to note that he said "I don't think this album is for new Lupe fans." He also said that he didn't think this album would ever be released. That may explain why "Mural" is 8 minutes and 48 seconds of pop culture references, train of thought flows, and lines that read like poetry on paper. "I prefer girls to reign all over the world, and not rain like, rain man or rain like rain dance, or rain like a slight chance of rain when it's raining, or rein like deer slaves to Santa Claus sleigh man, but reign like Queens that reign over made man." No hooks.
Other standout songs include "Prisoner 1 & 2" which speaks to Lupe's potency as an outspoken MC when dealing with social issues in a creative way. His lyrics capture the serious issue of incarceration from various perspectives. "That's how it is in a police state, when your life is just a number and release date, when you're rehabilitated so correctly, and let's hope that's how you're living when you're set free."
The realness continues with the recent video cut "Deliver," where the idea of the pizza man not delivering to a neighborhood because of its bad conditions seem trivial on the surface. When the listener digs deeper into the lyrical concept, the idea behind "Deliver" hits home. "Little Caesar's never sending pizza out y'all way, Papa Johns never get delivered where y'all stayed, the ghetto was a physical manifestation, of hate in a place where ethnicity determines your placement, a place that defines your station, remind you ****** your place is the basement." Deep.
On the production tip, Lupe collaborates with S-1, Wiz Buchanan, Keyz, Quality Kid, VohnBeatz, MoeZart, and DJ Dahi. Dahi contributes the excellent beat to "They. Resurrect. Over. New.," reuniting Lupe with Ab-Soul. Yet again, this MC tandem does not disappoint. Soulo ends the song and album fittingly, "We race against time, no time to set a date, Tetsuo & Youth induced, too cool for school, unloose the noose and… proceed to the next level."
Overall this album did not disappoint. Down to the album artwork created by Lupe Fiasco himself. His painting, titled, "A Man Eating Tiger," sets the visual tone for what is about to happen sonically. Just as the artwork and its accompanying title contain double meanings and a play on words, so too does Tetsuo & Youth. "Proceed to the next level."