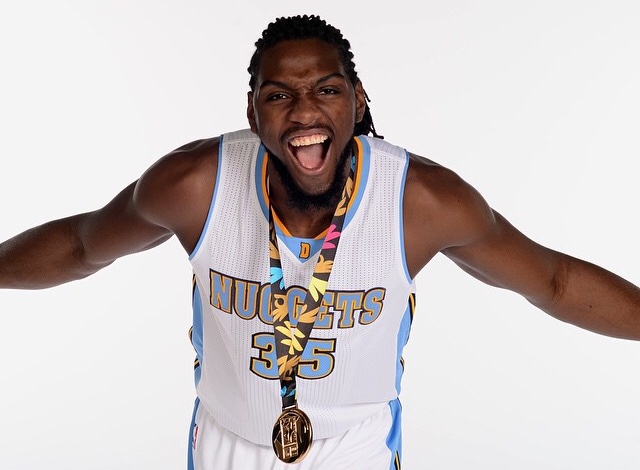 Blog
Kenneth Faried Agrees To Multi-Million Contract Extension With Denver Nuggets
By
|
Last week the Denver Nuggets  reached an agreement with star forward Kenneth Faried to keep him in Denver for the next 4 years!  The deal is worth  $60 million and was originally set to keep in a Nugget  for the next  5 years. However, there was an issue with the contract the NBA pointed out. Apparently, players that are signing 5 year deals after their rookie contracts can only do so if it's for the max.
Thankfully, the Nuggets and Faried were able to work quickly to re-negotiate his contract and keep him in Denver. The new contract in pace is said to be  a 4 year deal that is worth $52 million.
Faried did more than show off his talents to the entire NBA this summer. He even took home a gold metal from Spain after leading Team USA in the FIBA World Cup. the Denver Nuggets were able to do what they needed to in order to secure his position with the team as a Nugget. Faried averaged 13 points and 8 rebounds per game last year, but it is expected to see those numbers rise this season.
Congratulations is in order to Kenneth for all his hard work! Best of luck in the upcoming season!