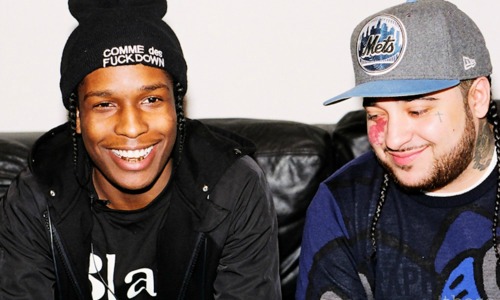 Blog
Long Live Yams | A$AP Rocky Is Putting On A Concert In NYC In Memory Of A$AP Yams
By
|
A$AP Yams was the backbone of the A$AP Mob. When he passed away in the beginning of 2015, it was a huge loss to the crew and it hit everyone in the industry.
There's lots of things we can all do to keep the spirit of a lost one alive and commemorate their life. A concert is a really awesome way to do that and that's what A$AP Rocky is doing! The show is planned for January 18, 2016 at Terminal 5 in NYC. "Yams Day" will feature performances from Rocky, A$AP Mob, Joey BADA$$, Lil Uzi, Pro Era, Flatbush Zombies nd more special guests are to be announced.
This show should be pretty awesome and I think we can expect it to be an annual thing every year. Will you be checking out the show in NYC?