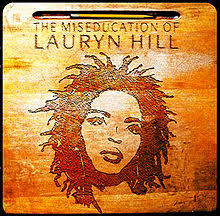 Blog
'The Miseducation of Lauryn Hill' Turns 20 Years Old And Still Reigns A Classic
By
|
Lauryn Hill gave the world a classic album in 1998. The 16 song 'Miseducation of Lauryn Hill' album birthed hits like 'Ex-Factor,' 'Everything Is Everything,' and '(Doo Wop) That Thing.' This was Ms. Hill's first and only studio album. This album was also the first hip-hop album to win a Grammy award for Album of The Year.
To this day, we can still relate to these songs. We still put it in rotation. We still BELT out 'Ex-Factor,' and we certainly still rap along to classic hits! What are your favorite songs off the album?
Check out some of the album's videos below!