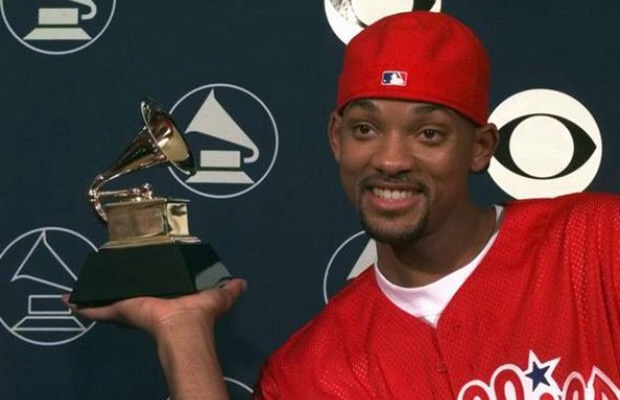 Blog
The New Plastic: A Look Into Hip-Hop & The Grammys
By
|
DZIII | January 19, 2014
Who will be surprised if Iggy Azalea wins the Grammy for Best Rap Album of the year? Her album, The New Classic, is up against the following: Childish Gambino's Because The Internet, Common's Nobody's Smiling, Eminem's The Marshall Mathers LP2, Schoolboy Q's Oxymoron, and Wiz Khalifa's Blacc Hollywood. I personally heard and know that three of these five albums are fire… John Blaze Fire. Is Iggy's album more John Blaze than say, Oxymoron or Because the Internet? That's a personal choice. What I can confidently state is that The New Classic is the safest and most popular choice out of all six albums, but would have a hard time qualifying as the "best" in any circle of official Hip-Hop heads.
That said, the Grammys have a history of nominating artists and music that are "safer" and more palatable to mainstream music and popular culture in general. Who was the first Rap artist to win the first Grammy for Best Rap Performance in 1989? Drums please! DJ Jazzy Jeff and the Fresh Prince for "Parents Just Don't Understand." Out of the other nominees that included J.J. Fad, Kool Moe Dee, LL Cool J, and Salt-n-Peppa, Jeff and Will were the safest and most popular vote that year. Safer than Salt-n-Peppa, you ask? S-n-P's 1988 album was titled, "A Salt With A Deadly Peppa." What would Grammy have to say about that?
We should have been happy that the Grammys even acknowledged Rap music in 1989, right? Wrong. First of all, it took them until 1989 to recognize the relevance of Rap? Furthermore, the award was intentionally not broadcast on TV that night, which led to the boycotting of the Grammys by the award winning Jazzy Jeff and the Fresh Prince, who were joined in the boycott by Public Enemy, Big Daddy Kane, and LL Cool J. Boogie Down Production's "Why Is That?" was also released in 1989, but with lyrics like these, BDP wasn't exactly on the Grammys' list for "best" of anything; "We're not here for glamour or fashion, but here's the question I'm asking. Why isn't young black kids taught black? They're only taught how to read, write, and act. It's like teaching a dog to be a cat. You don't teach white kids to be black. Why is that? Is it because we're the minority? Well black kids follow me."
It can be alleged that the Grammys nominate artists based on their popularity and safe acceptance by mainstream society and not on their impact to the music and true representation of the culture itself. Whether or not they are knowingly attempting to change the face of Rap music and anoint their personal Rap leaders, remains a question. For some answers, I'll refer you to the potent and relevant interview Azealia Banks gave at Hot 97 recently. I for one, don't have to remind you how Kendrick Lamar's good kid m.A.A.d city was blatantly overlooked by the Grammys for Macklemore and Ryan Lewis's, The Heist, at last year's awards (oh wait, that counts as a reminder?). I'm not even here to convince anyone of why Iggy shouldn't win the Grammy for Best Rap Album of 2015. The fact of the matter is, I don't really care what the Grammys deem to be award winning Rap. That's as ludicrous as waiting on them to acknowledge something they know nothing about. They're outsiders looking in. These Grammys don't have their fingers on the pulse of Rap music and Hip-Hop culture. That award committee is made up of academy voting members who more than likely have no idea what a Schoolboy Q is or does. One may assume that the Grammys once stood for recognizing ingenuity and originality in the musical arts. Maybe they still represent that for other musical genres, but I can't say the same applies for Rap music. So when are we as the Hip-Hop culture and Rap music supporters going to stop looking towards outsiders to get it right when it comes to awarding the "best" in Rap music? For how long will we seek validation from an award system that never wanted to recognize us, and much less, respects our opinion on these matters?
So, who still cares about who wins the Grammy for Best Rap Album?