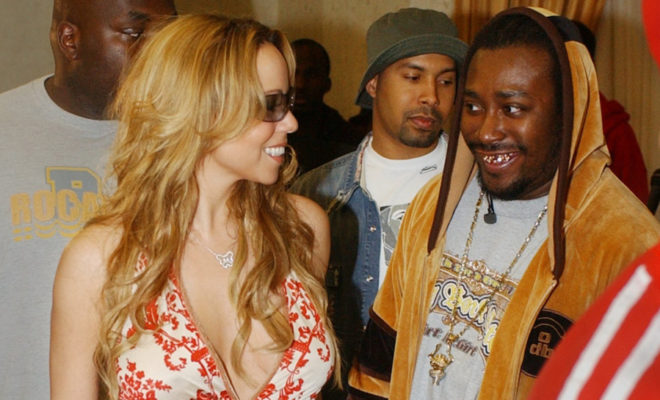 Blog
The Story of How ODB Got On Mariah Carey's 'Fantasy' Remix is GOLD! Read About It Here!
By
|
Billboard recently covered the behind the scene stories of some of Mariah Carey's best and most collaborative remixes. Of course, the one that stood out to me most, how Wu-Tang's Old Dirty Bastard got on her 'Fantasy' remix!
It was definitely not an easy play and I'm true ODB style, it was quite a dramatic mission! But it got done and it is, to this day, one of my favorite MC remixes!
Check out Cory Rooney, who was the A&R of the track at the time, break down the story of how this remix went down! Truly incredible and hilarious! Someone on Twitter said this could be made into a movie and I agree!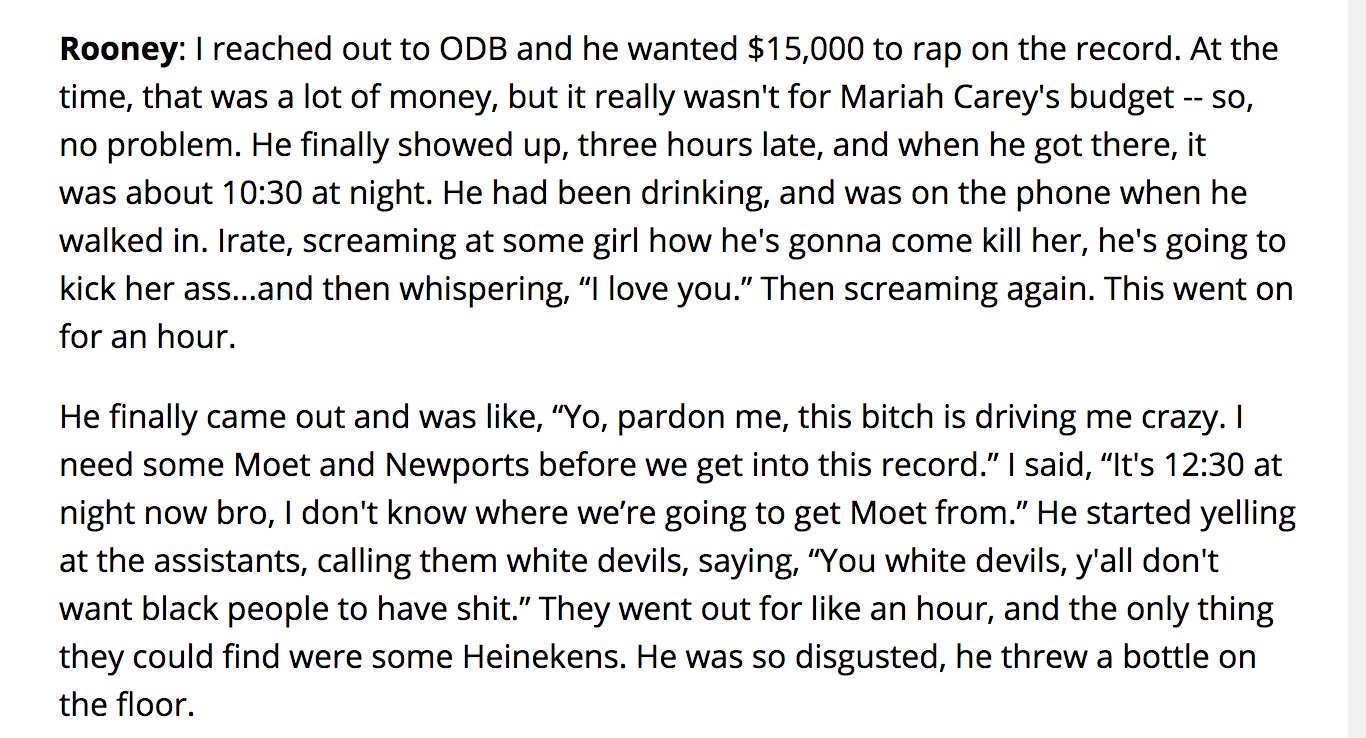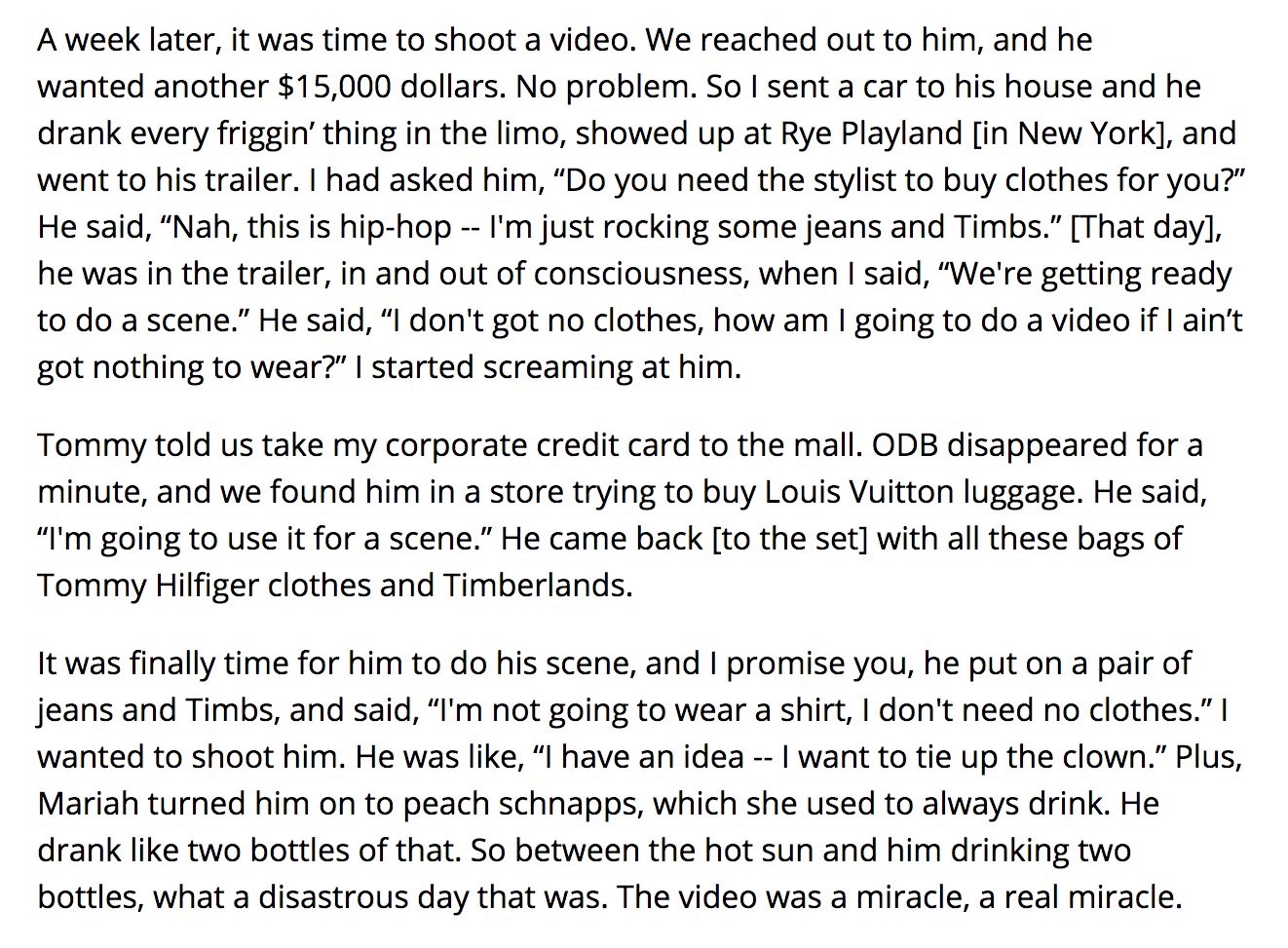 READ THE FULL BILLBOARD ARTICLE HERE!