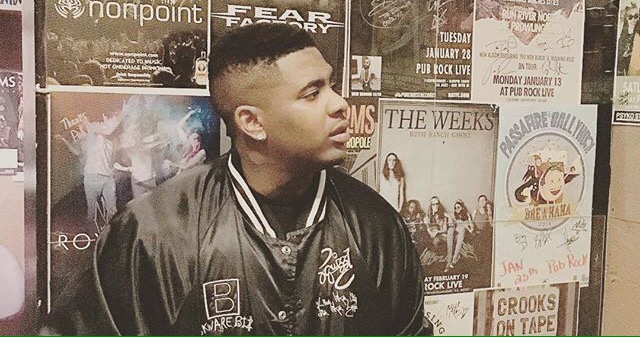 Blog
The Way We Love | A Q&A With Trev Rich
By
|
Denver emcee, Trev Rich, really puts in that work. Since I met him about 4 years ago, he's come a long way and continues to grind and grow an artist. Shout to the whole Squizzy gang!
Trev recently headlined The Bluebird Theater for a local showcase called "The Wave." It sold out. The city has a lot of love for Trev and that night proved it. So, fresh off a sold out show, we have a new EP on the way! "The Way We Love" is set to drop on December 29, 2015. The buzz has been loud around this project! Check out what Trev had to say about it below…
Lizzy Brodie: This is your latest project since Rain In The Summer, how do you feel you've grown as an artist since that drop last year?
Trev Rich: I feel like I'm taking my time now. I feel like I'm observing and enjoying the moment as an artist rather than trying to force the music. Pretty much I'm just letting it flow.

LB: "The Way We Love" is a pretty specific title. Is this a more personal album? What would you say is the theme?
Trev: Yes it's pretty personal. I try to look at it a bunch of different ways. From traditional love between me and previous women. Love for friends and family. The love for temporary relief, the highs. Love for myself. All around Love. And Hate.
LB: How much does personal experiences inspire your writing?
That's all my writing is at this point. If I haven't been through it or seen it personally I don't write about it.
LB: What can listeners and fans expect as far as artist and producer features?
Trev:
Expect the unexpected. Couple features from some underground artists who're very dope to me.

LB: What's next for Trev Rich?
Trev:
Enter the Strag! Strag Lord… You'll see.