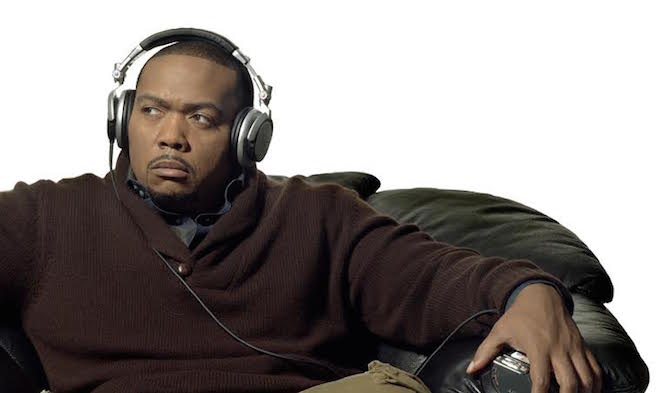 Blog
Timbaland Is Dropping A New Mixtape! Check Out The Tracklisting Here!
By
|
Merry Christmas from Timbaland! He's dropping a new mixtape! King Stays King is set to drop on Christmas day and is named as the prelude to Timbaland's early 2016 album drop, Textbook Timbo.  I can't wait to hear it!
The project will have a full 18 songs. And the features are looking GREAT! You can expect Young Thug, 2 Chainz, Yo Gotti, Tink, Migos, Mila J, Rich Homie Quan and more on the mixtape. Even a featured from Aaliyah (RIP) is said to be on there, too!
Check out the tracklisting below ..
1. "Get No Betta" feat. Timbaland & Mila J (Co-Prod. Kaui)
2. "Shakin" feat. Aaliyah & Timbaland (Co-Prod. Strato)
3. "Dem Jean" feat. Migos (Co-Prod. Milli)
4. "Frenemies" feat. Tink & Syari (Co-Prod. Fade Major)
5. "Tables Turn" feat. Obsessed & Tink (Co-Prod. Fade Major)
6. "Servin" feat. Blaze and Tweezie (Co-Prod. Milli)
7. "Smile on Yo Face" feat. Yo Gotti (Co-Prod. Milli)
8. "Didn't Do It" feat. Young Thug (Co-Prod. Milli)
9. "Callin and Callin" feat. Young Crazy & Breeze Barker (Co-Prod. Milli)
10. "Where You At?" feat. Blaze Serving (Co-Prod. Milli)
11. "Shawty" feat. Rich Homie Quan (Co-Prod. Milli)
12. "This Me, Fuck It" feat. 2 Chainz (Co-Prod. Milli)
13. "All I See Is You" feat. Sequence
14. "Drama Queen" feat. Tink (Co-Prod. Milli)
15. "Go Ahead (Boo Boo Kitty)" feat. Wedding Crashers, Goldy & Cynthia (Prod. Milli)
16. "Drug Dealer" feat. Rico Richie (Prod. Milli)
17. "You Head It Down" feat. Bankroll & Obsessed (Prod. Milli)
18. "On Tha Way" feat. Meechie