Blog
TOUR LIFE | Jeezy, Macklamore and G Eazy Announce New Tours! Check The Details Here!
By
|
Lately it seems like we've been getting tour announcement after tour announcement! This is great for the artists, though! We need these live shows and tour to continue to flourish and bring lucrative and genuine benefits back into the industry. Touring will forever be the wave!
With that said, Jeezy, Macklamore and G Eazy have all announced new tour this week!
Jeezy will hitting the road for The Cold Summer Tour. Pre-sale tickets are available today at JeezyShop.com and general tickets go on sale December 15th. The tour will kick off in Anaheim, CA on February 7th and will continue for 6 weeks, 31 shows and will end March 23rd. Tee Grizzley will be joining Jeezy on this tour, also! 
Next up on the tour announcement is Macklamore! He will be blazing stages alongside Kesha starting in June 2018 and going for 30 cities! The Adventures of Kesha and Macklamore Tour will kickoff in Phoenix and will end in Tampa. What is even more dope about this is that both artists will donate $1 of each ticket sold to a charity! Kesha will be donating to RAINN (Rape, Abuse and Incest National Network), and Mack will be donating to M Plus1 which deals with racial and social justice issues. Tickets go on sale December 15th.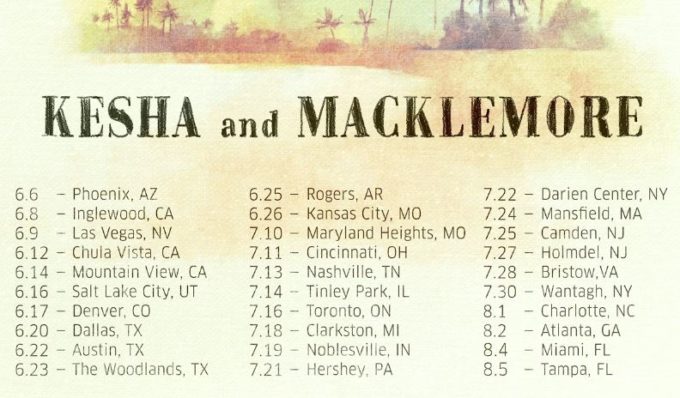 And finally we have G Eazy stepping out on tour for The Beautiful & Damned Tour. This one will kick off February 15th in Houston for a 20 city run, ending in New York March 20th. G Eazy has recruited Trippie Redd, Phora and Anthony Russo to join the tour with him. Tickets go on sale December 15th.