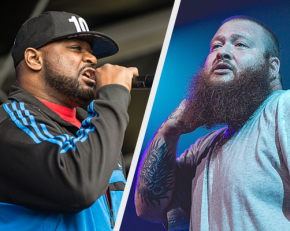 Blog
WOW! Ghostface Killah Goes IN on Action Bronson In Personal YouTube Video
By
|
Well then … How do you really feel, Ghost?
There has been a little bit of an on-going beef between these 2 NY rappers and now it has just heated all the way up! Action Bronson has been compared to Ghostface Killah in regards to flow, delivery, etc. Most recently, Action was a guest on Sports Nation and was quoted saying that Ghostface isn't "rapping like this no more," after the host mistook one of Action's songs for a Ghostface song.
Well, the WuTang lengend took to YouTube to personally respond to Action and it isn't pretty!
Watch for yourself below…