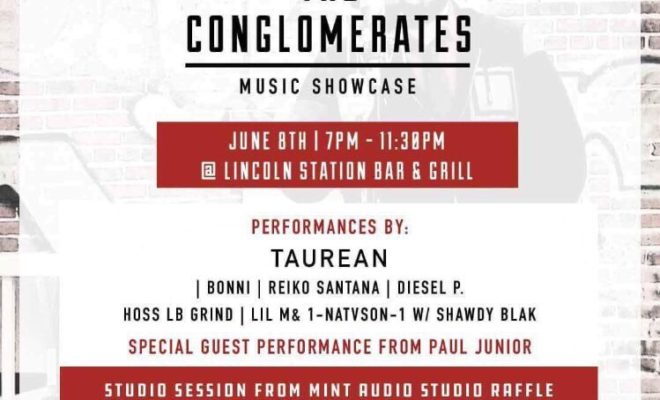 Events
RM3 Presents THE CONGLOMERATES Music Showcase!
By
|
Any events that bring upcoming artists and industry insiders together is a great event and always a good time! RM3 is doing just that with The Conglomerates Music Showcase going doing June 8th from 7pm-11:30pm at Lincoln St Station in Downtown Denver, CO.
There will be live performances from local artists as well as a raffle including studio time! This showcase is a great opportunity to network with artists and catch the sound of what the city is creating! Local media will be in the building as well! Tickets are only $5, don't miss it!!
Artists performing: Taurean, Bonni, Reiko Santana, Diesal P., Hoss LB Grind, Lil M, 1-Natvson-1, Shawdy Blak and Paul Junior.
You can grab your $5 tickets HERE!