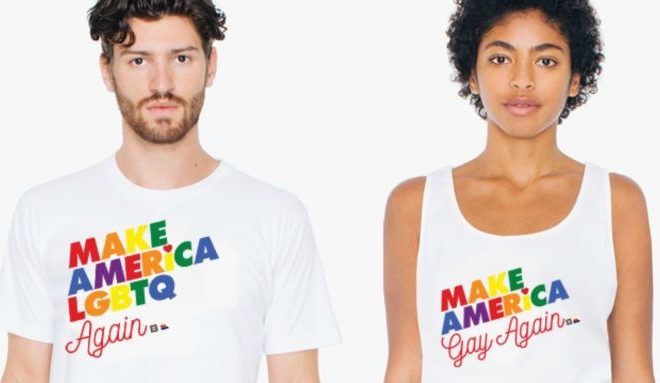 Fashion Feature of the Week
American Apparel "Make America Gay Again" Line 
By
|
Marcus Flowers | June 7, 2016
Fashion company American Apparel is no stranger to controversy. In fact at this point in their tenure, the brand strives on it. Usually the company just sticks it to minorities and has successfully managed to rile up the masses through cultural appropriation, this time the company is sticking it to eventual 2016 Republican Presidential candidate Donald Trump.
AA in association with the Human Rights Campaign and the Ally Coalition have released a limited edition, 6 piece line. The line features hats, t-shirts, and tote bags with the phrase "Make America Gay Again."
You can purchase pieces from this line on the American Apparel website.