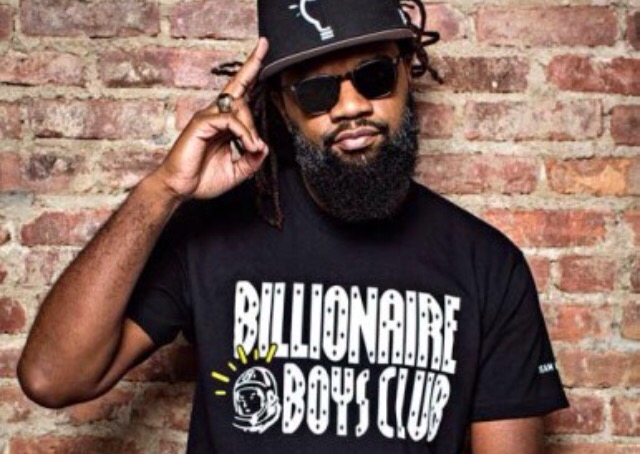 Fashion Feature of the Week
Fashion Feature Of The Week- Team Epiphany x Billionaire Boys Club Collaboration
By
|
Marcus Flowers|December 23, 2014
Team Epiphany is known as one of the industry's premier brand solutions agency, with a variety of clients including HBO, Cadillac, Moët, Heineken, and many more. However this news is not really new to anyone. Besides this year is the brand's tenth anniversary. In commemorating this great accomplishment, they can't stop and won't stop. Team Epiphany has partnered with the great legendary So in celebrating the decade long run (which shows no signs of stopping), Team Epiphany has partnered with iconic clothing line Billionaire Boys Club to create a one-of-a-kind, exclusive both brands included T-shirt.
The front of the shirt is emblazoned with classic Billionaire Boys Club's signature astronaut logo that propelled them to becoming a legendary street brand, also around the logo is Team Epiphany's "illuminate" branding. The Epiphany logo is also incorporated on the shirt's sleeves, with "Team Epiphany" lettering showcased on the right, and the agency's signature light bulb logo and "10" typed on the left.
On releasing the shirt Team Epiphany went too their very own staff as well as some #influencers to celebrate the release. Including the agency's Managing Partner Coltrane Curtis, DJ Stretch Armstrong, Josh Madden, and Mister Mort just to name a few. There are only 144 t-shirts created, not-for-sale and were produced for gifting to family and agency friends. Check Out the pictures.