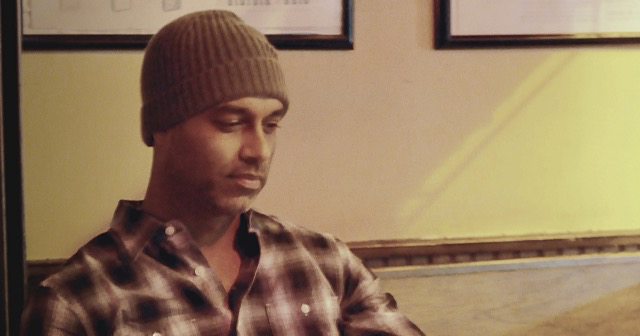 The 6
The 6 | Nitesh
By
|
Hannah Mello | November 4, 2015
Nitesh, Real Estate Developer, Writer, NYC
TELL US ABOUT WHAT YOU'RE WEARING TODAY:
Nitesh: So…I'm wearing just some casual, skinny, slim jeans with a plaid shirt and just a casual hat and a casual hoodie…you know, New York City style. Oh, and some boots…you know, it's whatever I felt like today. They're Cole Haan boots, Club Monaco shirt…and just some black Levis, skinny/slim jeans.
HOW HAS HIP HOP CULTURE INFLUENCED YOUR STYLE:
Nitesh: So, Atlanta is my home, and in Atlanta…Hip Hop is just ingrained in the dna of the city. I consider myself more of a classic sort of fashion guy, subtle and yeah, just classic. But having lived in Atlanta for so much of my life, it has definitely surfaced in my fashion, you know…it is what brought the casual to the otherwise very classic, form-fitting sense of fashion I had. Hip Hop culture has casually accented the fashion.
NAME YOUR TOP 3 FAVORITE HIP HOP ARTISTS:
Nitesh: Lil' Wayne is a poet…and wait, just to be clear this is in no particular order…but Lil' Wayne for sure, um, Outkast for sure, especially coing from Atlanta they've had a huge influence, and then I would say the Notorious BIG, you know…he's kind of the Gold Standard.
WHAT IS ONE THING YOU WOULD NEVER BE CAUGHT WEARING:
Nitesh: I just wouldn't wear anything loud. I don't like drawing attention to fashion, I feel like it's supposed to be…it's supposed to fit in, not draw attention. You can do bright or flashy but it still has to blend in, be in the background…representing not only your emtional state but also your city, the environment around you…soul of the city. Your fashion should combine the person with the city they live in.
TELL US SOME OF YOUR FAVORITE DESIGNERS:
Nitesh: Club Monaco is awesome. All Saints is kind of my new love. Cole Haan on the shoes. I am in my mid-thirties and came from that Urban Outfitter's scene in my twenties which enforced my sense of the classic, subtle lines and love for badass brands.
WHAT IS ONE PIECE OF FASHION ADVICE YOU WANT TO GIVE OUR READERS?