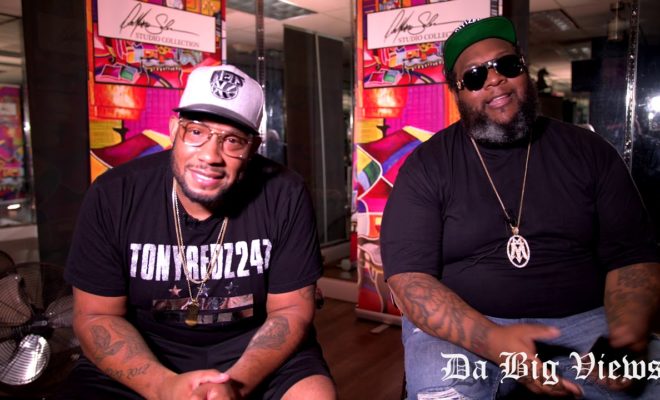 Uncategorized
Tony Redz And Fatz Da Big Fella Deliver "Da Big Views"
By
|
The dynamic socialite duo of Tony Redz and Da Big Fella have been making waves in the DMV with YouTube series "Da Big Views." Tacking multiple issues in pop culture with signature DMV flair, the combo personalities of DMV lifestyle combine to magic magic on screen. Think of the show as a mixture of Desus and Mero with that old school MTV Flair!
Filled with clever satire about black issues, highlights on entrepreneurs, discussion about various subjects in Urban culture, and a signature "DMV flair" the two social figures have.
For more info on Tony Redz, he can be heard on WPGC 95.5 Monday-Friday 7 PM to 12 PM, is a Howard university Alum, and is a avid supporter of DMV talent. Fatz Da Big Fella is dubbed "Mayor Of D.C.," does multiple vlogs on topics, does A&R work and is a name to know in D.C.
To show the incredible diversity of the show, check out their takes on Tyler The Creator, Lil Nas X, food, and many more topics in Episode 3 below: