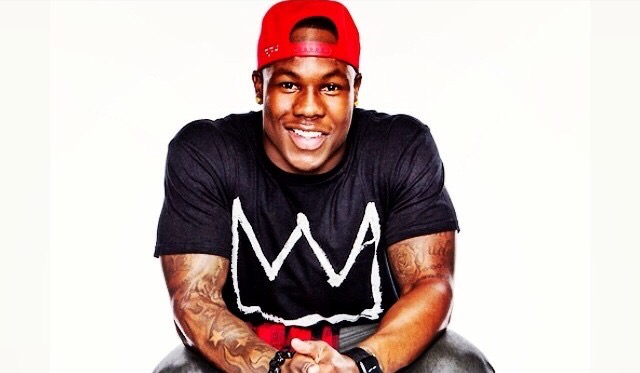 Babe of the Week
Babe Of The Week- Duke Ihenacho
By
|
Baille Barbour|December 31,2014
Babe of the Week, Duke Ihenacho is one of those guys. You know the type – naturally athletic (he played basketball, baseball, and football growing up before going on to set records at San Jose state and joining the NFL), ridiculously good looking, fashionable, humble, takes great care of himself, and loves kids? Ok, so he's a rare find and that's why we were so excited that he would catch up and be our last Babe of the Week for 2014!
When Ihenacho isn't rocking a Washington Redskins jersey he's dressed to the nines in the latest looks from Topman and Hugo Boss; he loves these brands for their looks, fit, and feel. Although he has never modeled professionally his fashionable style has caught the eye of photographers like Jeff Lewis and up-and-coming brands like 1LoveIE out of California.
If you happen to catch Ihenacho when he isn't training or planning his next kids football camp you might be able to entice this 6'1" babe with a smile-for-days into rocking your threads… for the right pair of shoes! For more of Duke's looks and a picture or two of that gorgeous smile check him out here.