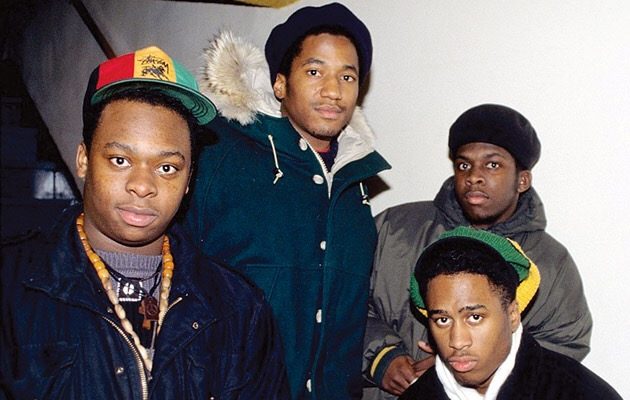 Blog
Artwork Revealed For The New A Tribe Called Quest Album!
By
|
In about a week, and after 18 years, A Tribe Called Quest will released their final album. The artwork has been revealed and it definitely is fitting. With the classic logo and black/red/green painted woman, you know this is a Tribe cover.
The final album is titled We Got It From Here…Thank You 4 Your Service. The project also has some really promising features including Kendrick Lamar, Elton John, Busta Rhymes and of course, Consequence.
Make sure you are getting the album on November 11th! Check out the album artwork below..