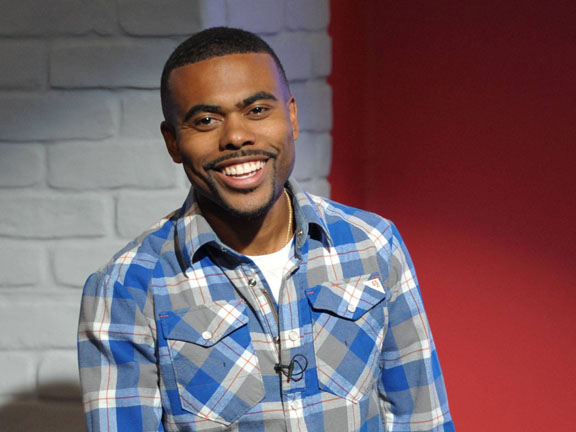 Blog
Comedian Lil Duval Had The Denver Improv Laughing All Weekend
By
|
Nothing better than a Sunday evening full of drinks and laughs! I was so happy to catch Lil Duval in Denver on his "Rich/Broke" Comedy Tour that hits 15 different cities. Lil Duval is known for his appearances on MTV2's "Guy Code" show, "Ain't That America," and "School Dance."
The Denver Improv was a full house! Drinks and food were being served and people were ready! Lil Duval hit the stage to Young Dro "FDB" and it was already getting interesting! Duval was looking for that crowd participation, which he got a little of and laughed it off as went into his bit.
Duval has a great energy about him! The crowd was loving his jokes even as he went in on THEM!
"Shout out to all the women that are 2 week pregnant and don't know it yet- congratulations bitch.."
"Side Bitches make some noise! Rep your click!"
No matter what he was talking about the crowd was laughing, it was great! On the topic of "side bitches," Duval went in on "lonely posts" by single women on social media. Clowning he says, "About to have a some 'Me' Time (In a woman's voice)" which he followed with, "Bitch you have no choice!" The audience was in tears! The hilarious truth!
Of course, Duval had to touch base on the weed in the city of Denver- since it is legal in Colorado. Duval says its the best weed he's ever smoked, but that he doesn't usually smoke and just started. The audience loved it, of course, even suggesting how to get rid of it all before he leaves the state. "Eat it!" some yelled from the crowd, Duval was confused and clowned this response fast! Audience in hysterics again!
The show was great and if you missed it, you missed out! Lil Duval has so much character and charisma while performing, he really puts on a great show. Make sure you check him out in your city! Check the rest of the tour dates HERE!