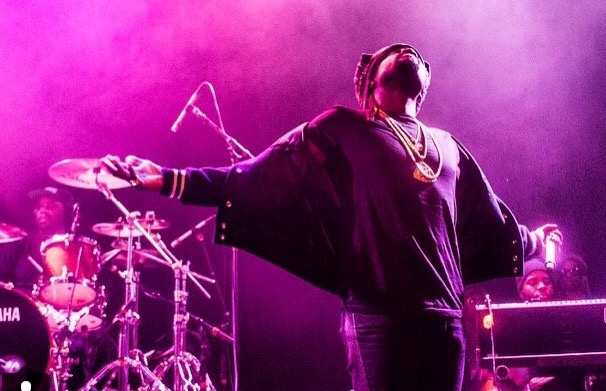 Blog
Concert Review: Wale At The Gothic Theater, Denver CO
By
|
Wale came to put on for the Denver stop of his Simply Nothing Tour and he did just that. With Audio Push on the tour with Wale and local artist, Pries opening, the night was full of bass, beats and good vibes! The Gothic Theater was just about sold out, too!
I always love a good opening DJ set. Wale's DJ had the crowd amped up and ready. He dropped the new Meek Mill, Jay-Z, Rick Ross and others- the crowd was feeling it! Denver was ready!
Wale hit the stage looking fly and his chain on SHINE! Which was perfect as he performed "Chain Music." Wale sounded great! He was clear on the mic and looked like he was having a blast! Wale even had a keyboardist and drummer that added to quality of the sound. I was surprised by that and love when an artist has more of a band than just a DJ.
Wale hopped up on the side stage speaker and spoke to the crowd a little bit. He was dead serious as he said, "I want to see who's fu*king with me tonight!" Then, "Loyalty" dropped and everyone went crazy! Wale even moonwalked across the stage, which everyone loved. Which moved him right into performing "Friend Zone."
It's always proper to play a couple older joints at a live show. Wale dropped that "Chillin" track and I personally turned all the way up! I absolutely love that song and I wish he performed the entire track, but I was happy with the verse and hook. We also got "Lotus Flower Bomb," and "Ambition." Two spectacular tracks!
Wale addressed the crowd again talking about our lovely weed-legal laws. "You got that weed in the front, have it rolled cause I'm about to take off," he said, "it's legal here, yall better light up!"
Then it was time for the ladies to hear their favorite songs. Wale performed "The Body," and "Bad," and all the ladies were slow-winding and singing along! Moving from that, Wale performed his "Rack City (Remix)," his verse from "No Hands," and a couple more. During "No Hands" the crowd sang most the lyrics as Wale held his mic to the crowd.
It was wild. Everyone was loving the energy. There weren't any bad vibes in the venue. I wasn't sure how Wale would be live, but after that show I'm even more of a fan and can't wait to catch him on his next tour!
All Photos: Blake Jackson