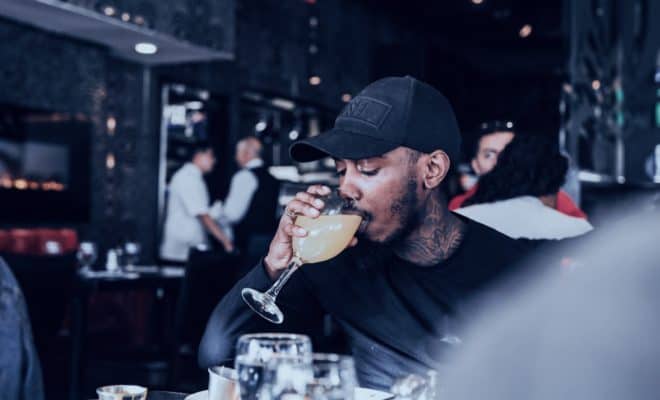 Blog
"Hood Luv Story 2" By Travy Nostra Is Powerful
By
|
The "hoods" of the world can be cruel but, at the same time, a beautiful place, with Travy Nostra's latest EP "Hood Luv Story Two," his story is illustrated with dark, sophisticated hip hop. 

Based on moments in his life and stories of other people, Travy recites ghetto narratives over five intricate trap drum produced tracks. Totaling eleven minutes and with only one feature from Tayy Brown, it's a short but heartfelt collection of harrowing tales beautifully told by Travy's clever wordplay and flawless flow. 

"Making this tape, I just had sh*t on my mind, and I used my gift of making music to express my thoughts. My life has been tough but also worth living. I'm glad I'm alive to make this tape." – Travis Nostra 

Each song depicts a different emotional view Travy has at each moment of his life as well. "Lay Low," cites his trust issues, which causes him to be low key. "Primadonna" Ft Tayy brown is a more braggadocious but subtle "flex," indicating a new humility in his life due to recent events. 

"Keys" is a more aggressive, emotional Travy Nostra where the impact of untreated horrors experienced in the hood are illustrated. "Lust Issues," being the bonus track to the project, accounts moments in Travy life where his greed almost became his downfall. 

Overall, Hood Luv Story Two by Tavy Nostra is a short but powerful audio biopic that is available on all streaming platforms.