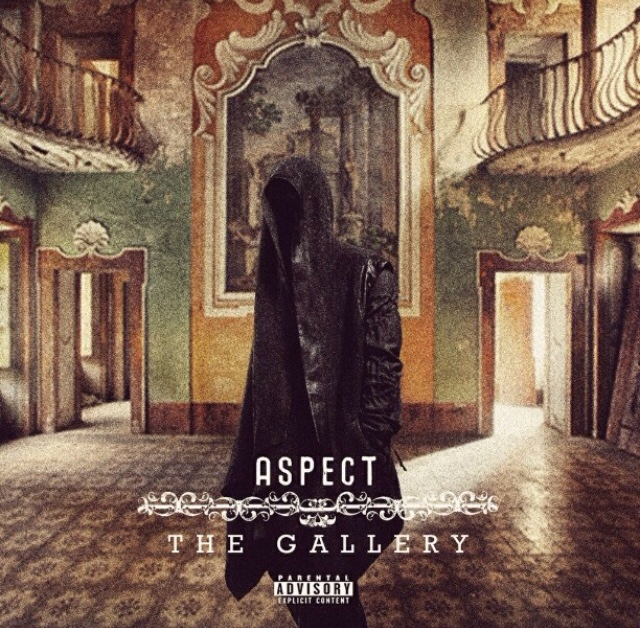 Blog
In Review: Aspect "The Gallery"
By
|
There is nothing more satisfying to the ear drums of hip-hop lovers than lyrics, delivery, rhythm, style and metaphors. Aspect, representing Queens, NYC, gives you all of that on his project, "The Gallery."
The 14 track compilation of skills, introspective and dope lyrics make up "The Gallery." Each song has a fly beat and catchy hook. By the end of the song, you will be knocking your head and singing along. As a whole, the project oozes that east coast hip-hop swagger, especially with a Biggie sample on "Lyrically Untouchable." The remix to this song is also featured along with Mickey Facts, Freeway and Memphis Bleek.
The production is on point and Aspect's confidence as an emcee is evident through out. Songs like "Good Feelin," "Senseless Banger," and "Much More" prove to give you that golden era hip-hop style and rhythmic melodies. The track "Good Feelin" especially touches on the love and respect Aspect has for the old school hip-hop, his love of lyrics, and his enthusiasms for creativity.
Aspect even takes shots at hip-hops new school on "Warning Shots." The song features Harlem, NYC emcee, Murda Mook. He takes aim at rappers for not having substance in their music and lacking the respect to create something better. "Quantity over Quality is a weak mentality."
Aspect has an undeniable passion for lyrics. He keeps his topics on point and his metaphors making you rewind the track all while keeping a balanced flow.
His most personal track, "I Just Wanna Live," talks about his frustrations and impatience with chasing your dreams and every day life. The song is relatable to anyone. Whether you struggle with friendships, relationships or "baby mama drama," Aspect consciously gives his insight on these struggles. We all dream of just having a "margarita on our balcony!"
If you're looking for hip-hop to vibe to, relate to, and turn the volume up to- Aspect gives you what your looking for with "The Gallery."
Check out the full project and purchase it on iTunes HERE!