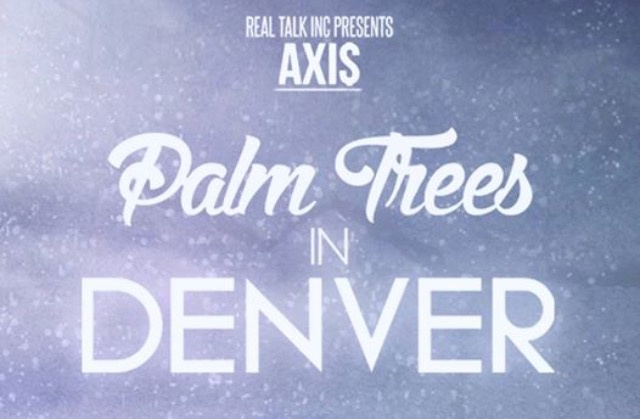 Blog
In Review: Axis Palm Trees In Denver
By
|
Cedes P | May 1, 2015
Axis comes from the inner city of Kansas City, Missouri. In an area taken over my gang violence Axis let music be his creative outlet. Amazing milestones include a track with Brotha Lynch entitled "Dinner and a Movie" which was featured on Billboards top 200. Other artists he has worked with include Tech Nine, The Game, Juice McCain and many more…

I sat down last night while my kiddos where asleep and played the project aloud. I had never heard of the young emcee before so I wasn't sure what to expect and I must say I was impressed. As I listened to the project my mind was totally immersed and I could feel the meaning behind his words. The vibe was right, his word play is great and it wasn't hard for me to get the message at all.
The beats on the project are mad dope. 13 tracks and I was loving them all. I didn't skip one song. Track 8 and 5 are my favorite. On track 8, entitled "My Whole Life" He is talking about chasing his dreams, working hard to reach his end goal and that is universal. Anybody with great work ethic can relate to that. The whole album is a testament to the struggles he's overcome and I respect that he can see that even through the struggle he can see the beauty in his world. Which I believe is where the title of the album comes from.
Features on the album include Dirty Dan, Lujan, and SP Double who is an emcee/producer based out of Denver, CO.
The album has definitely made me a fan and I'll be looking out for more dope music from the artist in the future. You can head to iTunes or Amazon to purchase the album.
CEDES RECOMMENDED!