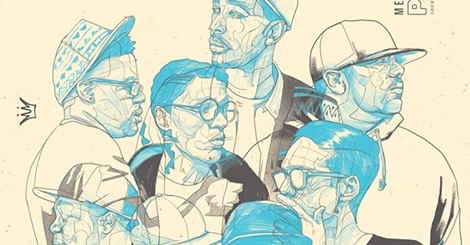 Blog
New Music From Mello Music Group
By
|
Keith Flores | January 21, 2015
Mello Music Group dropped their first single "Requim" off the compilation album, "Persona" earlier this week. This year's album, the Lao Tzu of hip-hop Oddisee, Apollo Brown, yU, L'Orange, and Red Pill will have special features from Rass Kass, Phonte, Big Rapper Pooh, Kool Keith, Masta Ace and much more. "Requim," features Oddisee and Phonte produced by Mello Music Group star, Oddisee.
This track is insightful and finds both artist reflecting on current events in society, particularly the killing of unarmed black men by police they mention, "Anything from candy to cigarettes can get a ni**a killed!" (Referring to Eric Garner) Hello!!
This record is on time, timeless and guaranteed to please the fans who appreciate the output from Mello Music Group members over the years. "Persona" is set to release on March, 10th, 2015.
Listen to "Requim" HERE!