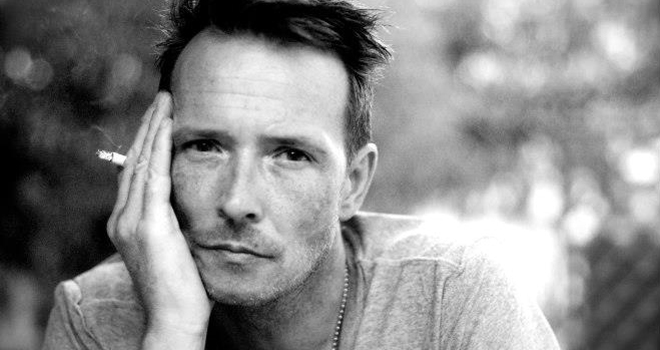 Blog
Rest Easy, Scott Weiland | A Written Tribute
By
|
Jeff Barbour | December 7, 2015
When you think of Scott Weiland you think of grunge rock, Seattle, and the 90's. There is no doubt he was a pioneer of a new genre of music created in the 1990's called grunge. As the front man for Stone Temple Pilots he helped to pave this new kind of radical, and sometimes depressing, rock scene turning the tables from the 80's hairbands and sappy ballads to something exciting again.Music found a new sound!
When I was an early teen I remember purchasing thier debut album, Core, which instantly caught the attention of my musical palate. What was this loud, dirty, melodic, and unique sound? Well, if you grew up in the nineties you surely heard of STP, Pearl Jam, Soundgarden, Alice in Chains, Nirvana, and many others who created this grunge wave now considered classic rock. It was and still is amazing to me!
Scott Weiland was a huge influence for many fans and other musicians during these years and his music continues to stand the test of time. Not only did he open so many doors for music lovers he really took his passion for music to the next level creating some of the greatest top hits played on radio, then and now. I have been lucky enough to see him perform with Grammy award winning Stone Temple Pilots along with other projects he had been involved with such as Velvet Revolver and The Wildabouts. I recently saw him perform with the Wildabouts in Denver which was an amazing show to be apart of in his last few months with us, his stage presence was one of a kind. I also met his mother, Sharon, who was on tour with him in support of his sobriety. She is a very nice, caring and  loving mother, what an honor to meet her. She showed so much pride in what her son was doing and what he had achieved.
It's no secret that Scott had substance abuse problems over the years and had battled that demon hard through all of the craziness that comes with fame, fortune, and success. However, with that aside, he was loved by many all over the world for the positive he had contributed to the music world. That's what everyone, fans or not, needs to focus on and embrace in this sad time and great loss to music. I can say Scott and his creative and one of a kind sound was one of my greatest musical influences creating who I am today. And with that I want to say thank you Scott and may God rest your soul.