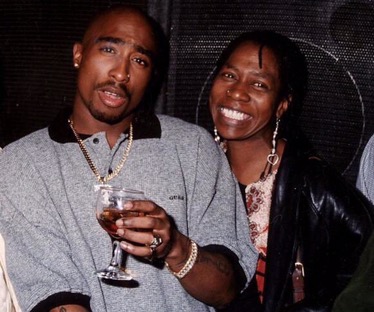 Blog
RIP | Afeni Shakur Has Passed Away 
By
|
Well, this is sad. Afeni Shakur, mother of the late and legendary Tupac Shakur, has passed away. The outpour of love and support in her name is heavy across the Internet today.
It was reported that a 911 call was made last night for what may have been cardiac arrest. There is no set report on the cause of Afeni's death but it will most likely be released once doctors know. She was 69.
Although this is terribly sad and the world lost a force of a woman and mother, Afeni is finally reunited with her beloved son. RIP to both Tupac and Afeni Shakur, the world has loved you and will continue to honor your lives. Rest in paradise.