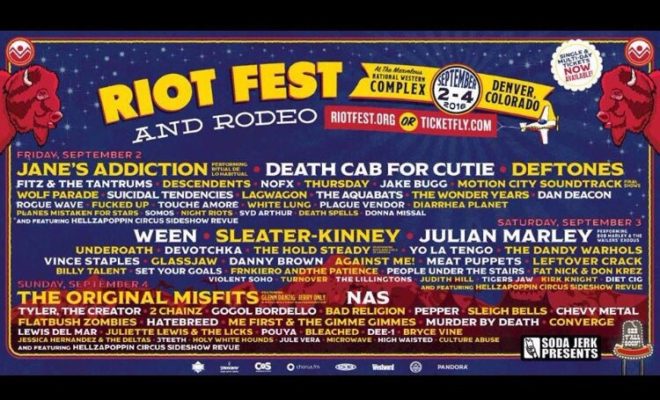 Events
Riot Fest Denver 2016 
By
|
Riot Fest is back in Denver for another weekend of music! Not just performances from alternative/rock bands like Deftones and Jane's Addiction, but some major hip-hop sets as well!
This year Denver can get their fix of hip-hop from the legendary Nas! That's a huge headliner and I can't wait for it! Also performances from 2 Chainz, Vince Staples, People Under The Stairs, Flatbush Zombies and Danny Brown!
Don't miss the epic weekend! More info and tickets HERE!