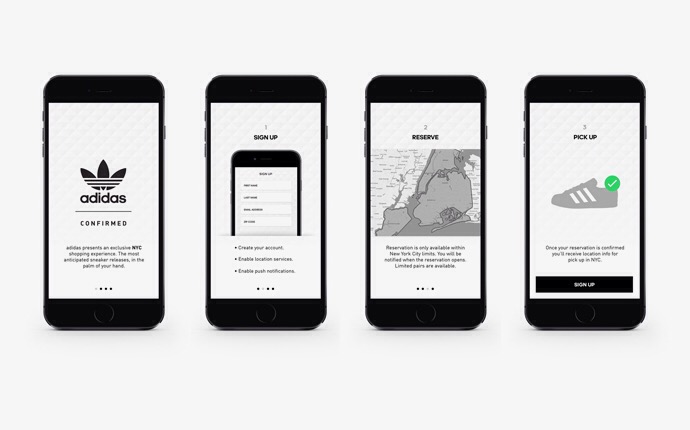 Fashion Feature of the Week
Fashion Feature Of The Week- Adidas Reservation App
By
|
Marcus Flowers | February 3, 2015
In order to even have a chance to get a pair of Air Yeezys you will need the brand new Adidas Reservation app.
"We wanted to create a more elegant, safe and consumer-friendly way to launch marquee shoes to our most loyal customers," says Simon Atkins, Adidas vice president of brand activation.
The German sportswear company announced this innovative, first-of-its-kind sneaker reservation app that will change the way products are sold. The launch of this app will be to support the sale of the most highly anticipated collections in recent memory from the brand. The Kanye West collaboration.
The application itself is a sleek and intuitive interface that provides avid fans of sneakers with a secure and easy way to access the most coveted footwear.
You can download the app now on the itunes store of Google Play.