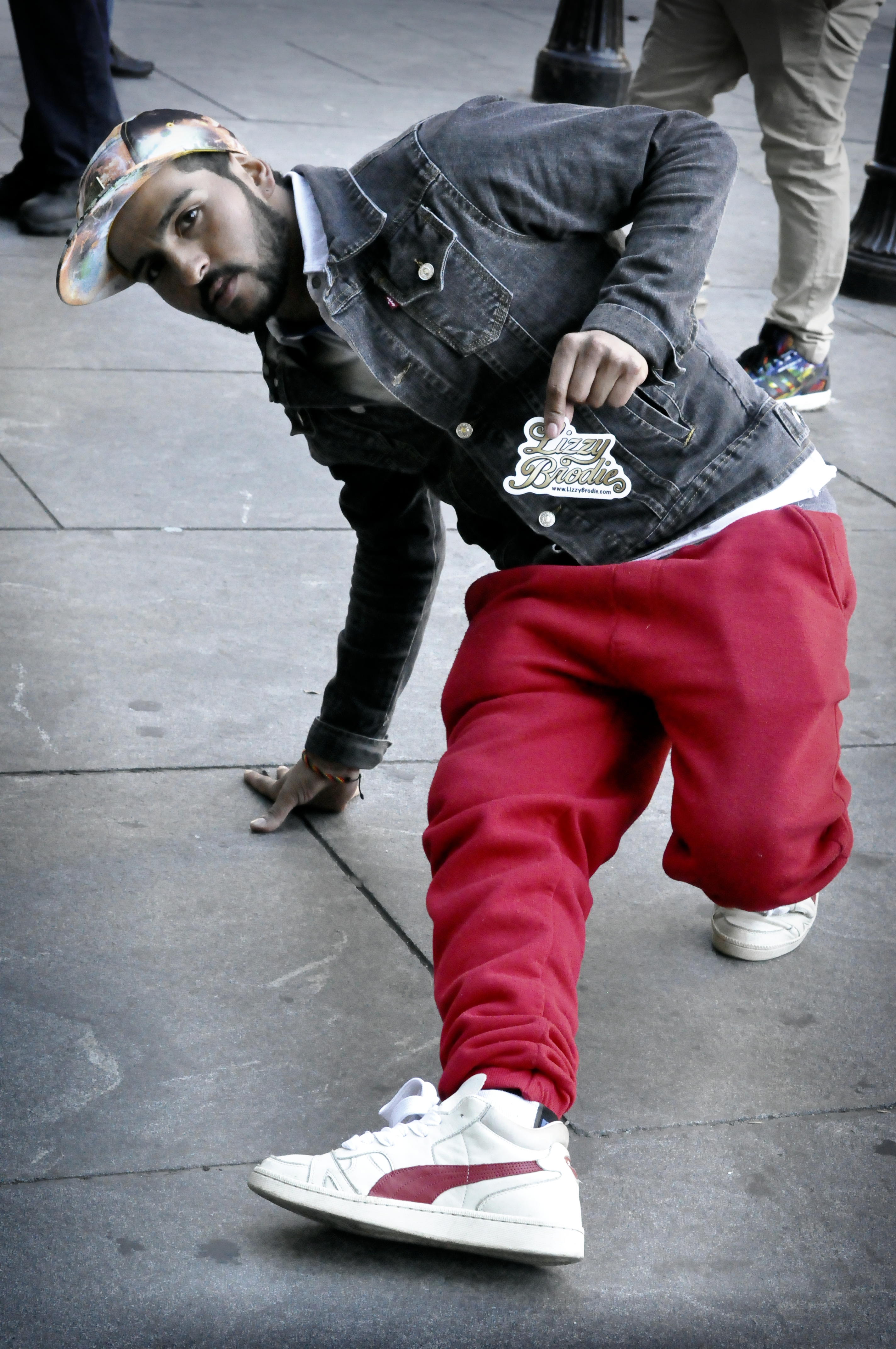 The 6
The 6 | Damian
By
|
Hannah Mello | November 18, 2015
Damian, NYC BBoy
TELL US ABOUT WHAT YOU'RE WEARING TODAY:
Damian: I'm wearing a jacket by Levis cuz it's cold. My hat by City Hunter cuz every BBoy needs a good hat. I have my comfortable sneakers by Puma because they are good for dancing…and then just these comfy pants for the dancing.
HOW HAS HIP HOP CULTURE INFLUENCED YOUR STYLE?
Damian: Well, it is everything. The kind of dance I chose. My passion. The future for my career. It is my friends…the people I surround myself with are part of the community too and listen to the same beats. I guess it is just all around me and I am a part of it.
NAME YOUR TOP 3 FAVORITE HIP HOP ARTISTS:
Damian: Oh…this is difficult. My favorite is a classic…actually he's dead. His name is Big Pun. I like him very much. For newer Hip Hop I like Kanye West, he is very good. Um…JayZ…I guess. Wait…no…I take that back. Bone Thugs N' Harmony. Oh yeah…they are the shit. I like Drake, too. That's too many, right?
WHAT IS ONE THING YOU WOULD NEVER BE CAUGHT WEARING:
Damian: I don't know…I mean, I don't know. I guess I go with what I feel and so I am open to whatever.
TELL US SOME OF YOUR FAVORITE DESIGNERS:
Damian: St. John's…yeah, St. John's is good. Maybe G Unit, too…Levis is a standard and yeah…I don't know.
WHAT IS ONE PIECE OF FASHION ADVICE YOU WANT TO GIVE OUR READERS?
Damian: This question is difficult, too. It's hard to translate from Spanish…but would say that maybe it's about looking good but being approachable. Wear what is comfortable and supports your lifestyle.